I have been a bit lackadaisical on the meme front lately but
Kate's Listography
was one of the first memes I took part in as I love writing lists (doesn't mean I always complete what is on them!).
Kate's challenge for this week is to list the top 5 keywords of all time which has driven traffic to my blog. I only recently worked out how to find this out but I have to say I had a little giggle when I discovered it. I am not really into stats and don't follow the 'blog rules' regarding blog titles and labels and I tend to write interesting titles without considering google hits etc.
Excluding my blog name, my blog popped up on Google using these keywords . . .
1. Supersize - thanks, this is great for my confidence. I mean seriously, you don't need to be so harsh Google! I think this was from when I was discussing the massive portions in
America
.
2. Zaggora before after - This is because Zaggora, creators of the fabulous HotPants, were my
Cybermummy sponsors
. Still on the weight theme though - this is supposed to be a parenting blog!
3. Alexander Skarsgard arms - This is probably from one of my
previous listography posts
when I talked about my obsession with this beauty!
4. Birmingham my photos - I have absolutely no idea! I have never even been to Birmingham so I am drawing a blank on this one!
5. Ella's Kitchen - I have done a few
reviews
of Ella's fruit packs. It's funny though because when this blog started it was as a way of record JC's progress with weaning using a Baby Led Weaning approach (no purees at all) so it's quite funny that this is one of my top keyword searches!
For more interesting keyword searches, check out the other
Listography
entries . . .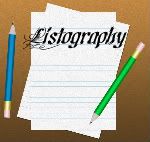 "/>