Well at the start of the year I laid out my plans for a
kinder 2014
and what a month it has been.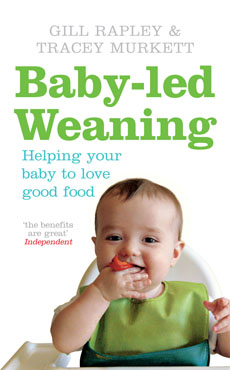 For my first act of kindness I decided to send a copy of my favourite weaning book to a friend of mine, Carrie, who has just embarked on this magical journey. She has been sending me supportive messages throughout my pregnancy and since Jamie was born. She had asked me for my advice on weaning just before Christmas so I knew it was something she would be receptive to (some people may find being sent a parenting type of book through the post a bit insulting) but she knows how much I loved the whole weaning process and I am just so desperate to share it.
I also decided to treat my husband to a bit of random kindness. I often overlook him. He has stuck with me at times over the past few years when other men would've run a mile. He has been looking for a change of job for a while and he finally got one a lot closer to home. The night before his first day I put together a 'back to school' hamper for him with some essentials such as a few shirts, a jumper, a new tie, a manly packed lunch bag, water bottle, flask, some helpful post its, a notebook and pen. He was surprised I think and although he's the type of man who doesn't say much, I think he was touched.
I've also been on the receiving end of kindness this month too.
My sister Kate bought me a lovely bath bomb from Lush as she knows I'm finding it hard to make time for myself at the moment. She is my step sister and came into my life when I was 21 but I love her like she's always been around. She is quite a bit younger than me but I've watched her grow up a lot these past few years and she has really been there for me since Jamie was born. She gives up her Saturday nights after a long day at work to keep me company while my husband swans off to watch ice hockey. I hope she knows how much I appreciate her and I hope I can return the favour when I support her as her bridesmaid in the next few years.
I recently started selling Usborne books and some of my friends have been kind enough to host or attend parties to help me get started. Thank you so much xx
I parked in the car park at the cinema the other week, running late as usual, JC was excited to be having a mummy date. I got to the pay and display machine to put in my £1 for all day parking when I realised that my 10p and 5p collection in my purse only came to 95p. How bloody typical! I went to walk away, my inner voice giving me a real good beating for being so late, disorganised and unprepared when a hand came from behind and slotted a pound coin into the machine. A nice old lady had seen me struggling. She wouldn't take my 95p worth of dross! What a lovely example of a random act of kindness.
My husband bought me these beautiful flowers this week, just because.
Have you been kind this month? Has someone been kind to you? I'd love to hear about it. Feel free to link up below...