I have been blogging for about 8 weeks now and I have had my eyes opened to a brand new virtual world. Initially I was filled with excitement and joy, this blogging business is a great outlet for my inner ramblings and people will actually read it and comment on it! However, I am now filled with the new realisation that the world of blogging is actually very similar to a school playground with the same bullies and popular crowd that I spent my time avoiding. It's sad to read people's blog rants and know that they are aimed at you. Maybe that is my own insecurity speaking but I can't help how I feel. I logged on last night to find my blog an uncomfortable place to be. I actually thought about deleting it in a rage of annoyance and anger.
I am not going to do that of course, I am going to blog more. I am only going to take part in meme's that I really enjoy. I will write more posts about JC and get back to the main purpose of my blog as I feel it is losing focus. Here are the link ups/memes/bloghops I will be taking part in . . .
Mummy from the Heart runs a link up on a Friday called Reasons to be Cheerful. Michelle is a lovely lady
who is always inspiring and positive.
Maxabella Loves . . . runs 'I'm Grateful for' on Saturdays and I usually combine my post with my cheerfulness one for linking up. Another lovely lady who always takes the time to comment on my posts.
Kate Takes 5 runs a listography meme each Monday which I just love taking part in because I am really fond of writing lists and Kate always comes up with brilliant themes each week, genius!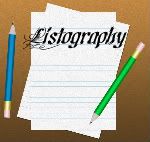 "/>
Tara over at Sticky Fingers runs The Gallery each week which I just love because I am trying so hard to get better at my photography. Tara does a great job coming up with themes for our photos each week.
I think I have said enough!